Introducing Workforce Management
We are delighted to announce that SD Worx Workforce Management is now part of our extended HCM offering. Our workforce management software combines an excellent user experience, flexible processes built around your business, easy self-service for your staff, smooth integration with your existing systems and much more.
Contact Us
Book a demo
Book a demo today to see our flexible payroll solutions in action. Whether you are looking for innovative payroll software that you can run on-cloud or seeking extra resilience by outsourcing your payroll, our experts are here to help.
Book a demo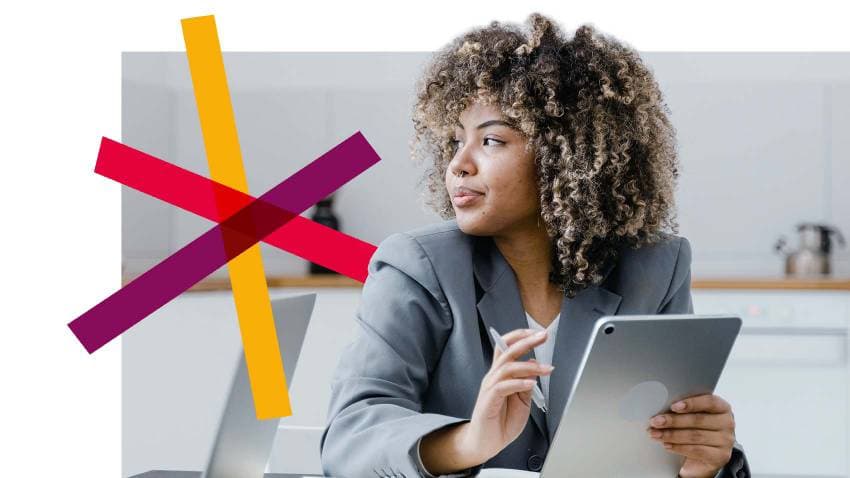 Time & Attendance
An accurate time & attendance system is crucial for the successful automatic processing of payroll.
Less manual work means fewer errors and higher efficiency for your staff
Book in and out on any device with our attendance tracking software
Reliable insights help managers make informed decisions for their teams
Learn more
Workforce Planning
Deliver work on time by scheduling and tracking your team's projects and tasks in one place.
Gain visibility of your team's costs and workloads with strategic insights
Real-time, self service access for everyone, anywhere, on any device
Cloud-based, secure and available 24/7, 365 days a year for planning without compromise
Learn more
Task & Activity Management
Our project management solution with automated reporting gives you a powerful visualisation of how much time is being spent on core business activities.
Gain a clear overview of individual tasks and employee management and ensure accurate overtime calculations
Seamless, IT friendly integration with HR, payroll and financial software
Make more informed decisions through insights into hours worked and associated costs of each project
Learn more
Workforce Scheduling
Make the planning and administration of your workforce easier and more accurate.
Improve your planning, using turnover, occupancy, and other metrics to make informed decisions
Schedule the right people at the right time while benefiting from clear attribution of labour costs
Identify gaps and opportunities with workforce scheduling that helps you define better business strategies
Let's talk
Access Control for Employees and Visitors
Keep track of employees, suppliers and visitors via a secure and trackable access control system that integrates with your hardware and security systems.
Central access management and reporting
Full control plus increased security and compliance on all your access points
Reduce costs of dedicated monitoring personnel and manual sign-in processes
Let's talk
FAQs | Time & Workforce Management
What are the benefits of workforce management software?
Benefits of workforce management software include streamlined scheduling, improved labour cost control, increased productivity, enhanced employee engagement, and better compliance with labour laws.
How do I choose the right workforce management software?
To choose the right workforce management software, consider factors such as ease of use, scalability, integration capabilities, features, and customer support.
Can workforce management software help with payroll processing and compliance?
Workforce management software can help with payroll processing and compliance by integrating with payroll systems, tracking employee hours, and managing absences, ensuring accurate and timely payments.
How does workforce management software handle employee data and privacy?
Workforce management software handles employee data and privacy through robust security measures, access controls, and compliance with relevant data protection regulations.
What kind of support and training is available for users?
Support and training for users may include onboarding assistance, dedicated account managers, online resources, webinars, and ongoing customer support.
What kind of ROI can I expect from implementing WFM software?
ROI from implementing WFM software can be seen through improved labour cost control, increased productivity, reduced overtime costs, enhanced employee satisfaction, and better compliance with labour laws, ultimately leading to a more efficient and profitable business operation.
What is time registration?
Time registration is logging the time and thus attendance. Employees can log their time and by doing this, an organisation retains a view on the attendance and working time of employees. Even though logging is the starting point, the actual gain is in the reporting and subsequent processing to gain a strategic understanding of your company's greatest asset – its people. 
Why do I need time registration in my workforce management strategy?
Logging time and attendance with a tool like SD Worx Workforce Management, saves you time and therefore money. In addition, the registration of time and attendance gives you many benefits such as: less manual errors, increased productivity and profitability, fast and easy team management, easy and reliable data insights and a work-life balance monitor.
How can I implement time registration?
Time registration software requires a customised implementation, as each company has its own rules. An SD Worx Workforce Management consultant ensures a flawless implementation, so you can get started right away.
Book a demo
Get in touch today to discover how our solutions can transform your Payroll and HR operations