Payroll Software You Can Trust
MegaPay payroll software is a robust, reliable and scalable payroll management system that is configurable to your needs. An award-winning standard payroll management system, MegaPay has the flexibility to accommodate the most demanding and complex payroll requirements.
Book a Payroll Software Demo
Flexible, Configurable, Reliable
MegaPay is a versatile payroll system that has been built to be configurable, robust and adaptable – to changing circumstances, environments, and requirements – no matter the complexity. This flexibility is the reason why MegaPay Corporate Payroll Software is used throughout every major industry from Telecommunication Organisations, Big 4 Accounting Firms, Government Departments, Retail and more, with companies ranging in size from 300 to over 50,000 employees.
Features and Functionality
We don't build bespoke payroll software. We configure our standard payroll management system meaning one codebase, one system, one version – all clients.
All of our effort and intellect is concentrated on updating, testing and supporting a single version of MegaPay. This in turn translates to less risk and less cost for updates, allowing for a super stable, robust and versatile payroll solution.
MegaPay boasts a wide range of features which enable you to fully manage your payroll process in an efficient manner.
Find out about Payroll Software
Cloud/On-Premises/Outsourced
Scalable Payroll
Realtime Calculations
Fully Configurable
UK & Irish Calculation Engines
HMRC Recognised
Direct ROS Integration
GDPR Control Module
No Costly Upgrades
Powerful Report Writer
Active Directory Integration
The Benefits of On Cloud Payroll
Here are some of the main advantages of operating your payroll on-cloud:
Enterprise grade data secruity
No hardware or upgrade concerns
No more payroll and tax year end updates
Reduced upfront financial exposure and CAPEX costs
Easily scalable for your changing payroll environment
And much more...
Find out more about On-Cloud Payroll
Security & Flexibility = The Future of Payroll
Reduced Risk
In 2022, the Irish Data Protection Commission imposed fines in excess of €17 billion. Protecting sensitive data is paramount to businesses avoiding costly data breaches and compliance orders. By moving to MegaPay On-Cloud, you instantly employ enterprise grade data centres through Microsoft Azure, with data stored in Dublin and backed up in Amsterdam. A round-the-clock security operations centre (SOC) constantly monitors the entire cloud infrastructure.   
Personal Data Security 
For larger corporations, the sheer volume of sensitive data means on-premises software requires round-the-clock monitoring and timely backups to ensure optimal security. With MegaPay On-Cloud, this GDPR responsibility is completely outsourced.
Improved Security 
The most common way attackers get into networks is through phishing and email-borne threats. The attacks almost always enter through user workstations. When you're hosted in the cloud, all of your workstations are completely segmented.  In the cloud, users aren't sitting on the corporate network where the data lives.
Secure access, 24/7 
Wherever your team is based, the cloud allows flexibility to work anytime, anywhere. With on-premises software, VPNs or other workarounds need to be configured to enable flexible working. MegaPay On-Cloud is easily deployed for remote working environments without impacting security.   
Book a Payroll Software Demo
Book a demo today to see our flexible payroll solutions in action. Whether you are looking for innovative payroll software that you can run on-cloud or seeking extra resilience by outsourcing your payroll, our experts are here to help.
Book a demo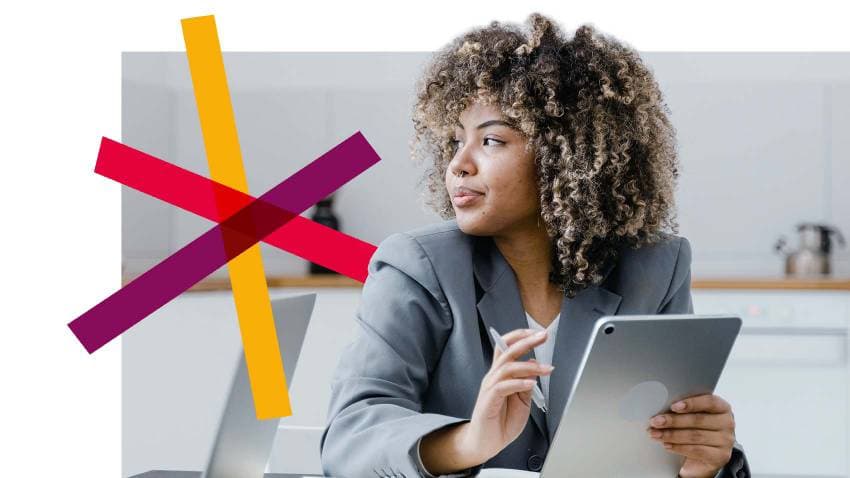 MegaPay Features
Super-fast, universal payroll engine
MegaPay is a highly evolved payroll engine based on a single, super-fast, universal codebase. Every business case, industry exception and time-saving feature is available On-Cloud — without compromise. When MegaPay's speed is combined with its time-saving feature list, payroll teams get far more done much faster.
Real-time, system-wide updates
Every Payroller can tell you about systems that require batch processing or stepped updates. Not so with MegaPay; make a change anywhere on MegaPay and you have updated pay status to the very second.
Granular activity-based costing
Different firms have different optimal and historical structures, from branch structures and multiple contracting clients, to different production lines. MegaPay's granular activity-based costing and cost-centre allocation enables firms to maintain a clear picture of costs, pay centres and different paying entities. Finance and accounts can even invoice based on this to-the-minute data.
Multiple off-cycle payrolls
With MegaPay, firms can run multiple off-cycle payrolls before and after a payroll run, meaning early and after-the-fact payments are easy to do.
On-the-fly masterfile and timesheet imports
No more need to manually enter lots of data. With MegaPay you can import ad hoc data columns from spreadsheets. If a mistake is made, just roll it back and go again. 
Effortless net-to-gross calculations
We've all been there with systems that require multiple steps and paper calculations and notes just to make sure everything is covered. Not so with MegaPay; key in the net and let MegaPay sort the gross out for you.
With MegaPay you can right click any field to get an at-a-glance look at its log history. Allowing for a powerful in-flow auditing process.
Retroactive salary increases
We all know it happens; not only can salary negotiations impinge on the past, but by the time changes make it through to the Payroll Team they can already be in arrears. Our solution: key in the date from which a new salary is effective and let MegaPay calculate the back pay for you and list it as a separate salary component should you wish.
Third-party disbursements
Instead of generating separate invoices for disbursements such as insurance payments, MegaPay allows payroll to combine deductions into single payments to providers.
Frequency changes and company transfers
MegaPay makes salary frequency changes a cinch. Whether going from weekly to monthly or vice-versa, MegaPay moves everything at once including deductions and audit records. Even more impressive, if an employee shifts between entities, MegaPay detects the change in employer reference and automatically creates all necessary statutory reports for the old and new employer.
A Dedicated Support Team
MegaPay has gained an enviable reputation as the best value payroll software, not only for its flexibility and robustness, but for the level of support delivered by our dedicated and highly skilled MegaPay Customer Services team.
We work hard every day to maintain and build our reputation as the leading corporate payroll software solution, from product development, project delivery, support and maintenance through to go-live and ongoing managed payroll solutions.
That is why we are a Trusted Payroll Partner for many of the world's most recognised brands, who rely on us to deliver an accurate payroll solution for each and every pay day.
Getting Started with MegaPay Payroll
STEP 1: Launch & discovery
An opportunity for us to build an understanding of your current processes and a practical knowledge of your existing technology.
STEP 2: Set up & testing
We'll configure the new system to your specific needs, and run parallel pay runs before going live.
This will include an opportunity to review the interface and offer feedback.
STEP 3: Go live
Once live, there will be a period of 'hyper care' where support will be on hand, at a moment's notice, should you have any questions.
Payroll Partnership Built On Trust
MegaPay has allowed us to be flexible in the movement of employees between weekly and monthly. CSO reporting has been reduced due to standard reports already available on MegaPay. In addition, the ability to re-run the end-of-payroll process allows for amendments to be made in the correct period. Our previous system made this process arduous and time-consuming.
Accreditations & Recognitions
Book a demo
Get in touch today to discover how our payroll solutions can transform your Payroll and HR operations